MIDI Lab is a Swiss army knife in MIDI industry.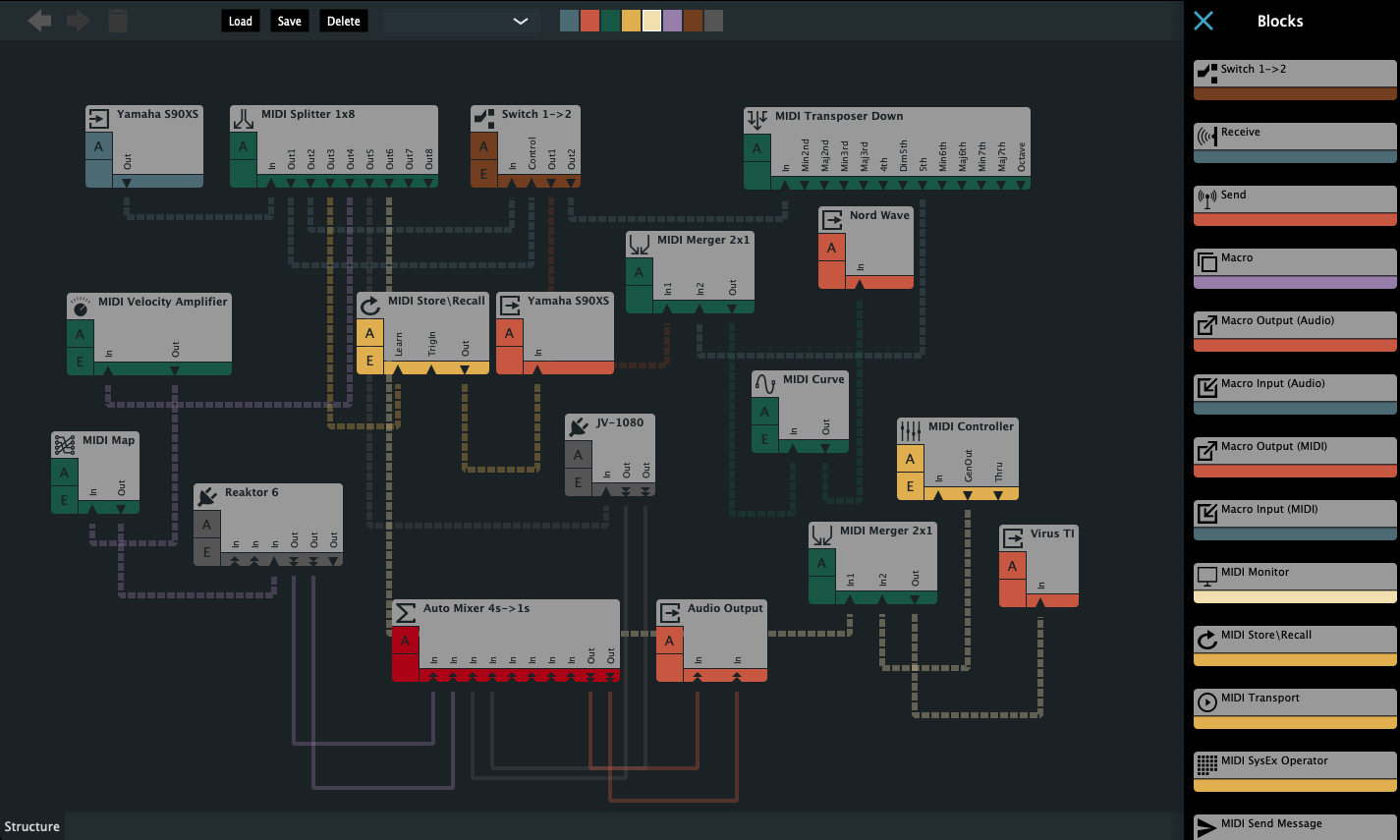 Main features:
-> Route signal from any number of MIDI inputs and outputs
-> Modular drag-and-drop GUI
-> Plethora of processing and controller blocks included within the software:
** Merger and Splitter
** Scrollable Keyboard with resizable keys ** Fully customizable Controller surface with faders, knobs and buttons - layouts can be saved and restored
** Channel filter, splitter and modifier
** MIDI file player
** Expressions and Scripting (with loops, conditionals, functions etc.)
** Display and Monitor
** Velocity curve modifier
** Clock generator
** Random MIDI messages generator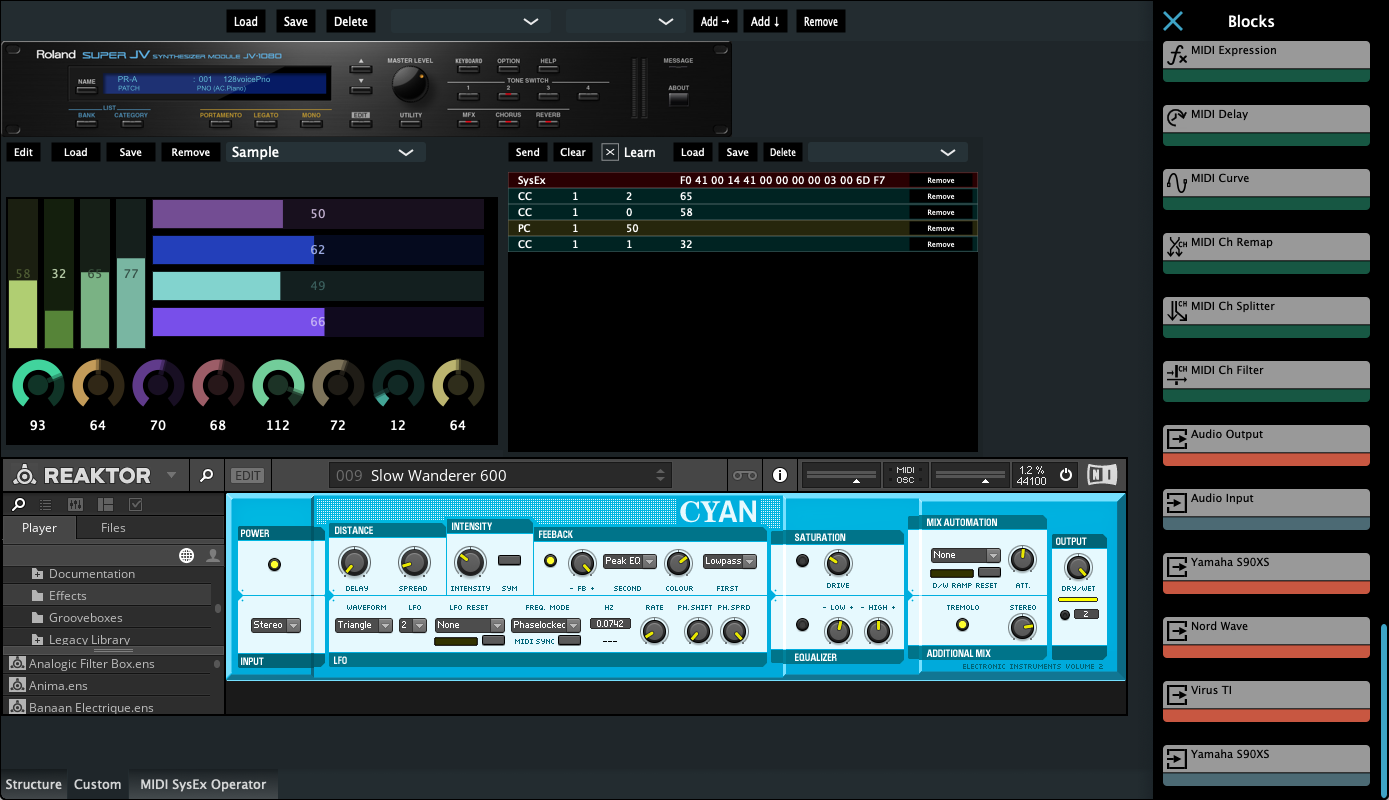 Windows and MacOSX versions can be bought at
our online shop
while the iOS edition is available at
Apple's AppStore
.